Albumedix

Albumedix is a global, science-driven, biotechnology company focused on developing superior biopharmaceuti­cals utilizing our albumin-based drug enhancing technologies. Dedicated to Better Health, we partner with excellence to improve therapies for people with serious diseases. We are proud to be recognized as the world leader in recombinant human albumin with products and technologies used in clinical and marketed drugs by pharmaceutical companies worldwide. Headquartered in Nottingham UK, with our manufacturing and R&D, we are more than 100 people all committed to improving patient quality of life. And we are just as passionate about albumin and albumin-enabled therapies today as we were when we started 30 years ago.
Jason Cameron is currently science manager at Albumedix where he helps to develop albumin-based products and technologies for advanced drug and vaccine formulation, extended drug half-life and improved drug delivery.  Jason has extensive experience in the design, manufacturing, purification, and characterization of albumin-based therapeutics. Importantly, he was the responsible for the development of the Veltis™ half-life extension platform, which harnesses the high affinity to the neonatal Fc receptor for prolonged duration of action.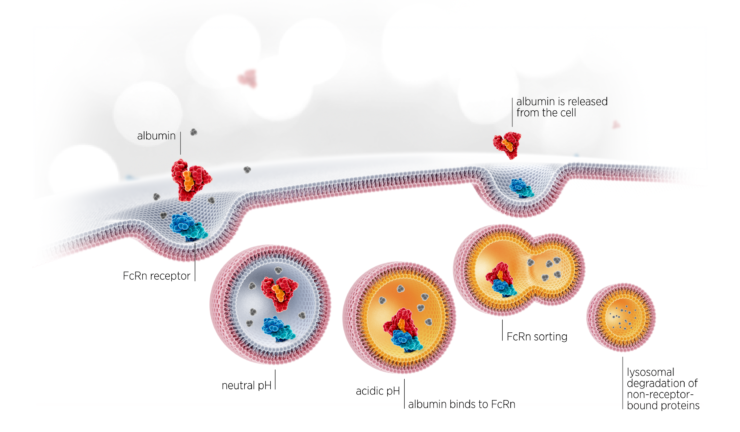 Currently, as science manager his main duties are to plan and direct research towards the company goals, by liaising with external partners and project manage their activities, and by directing and participating in research, which have led to numerous patent filings, publications and commercialization opportunities. Jason values enthusiastic and talented teams, and takes up every completed task as a personal reward.
Outside the lab and the office, Jason likes to spend time by the kitchen bench where he cooks using different produce grown in his own garden. Recently, he has even ventured into the world of distilling gin.