ESR3 – Adriano Pontes
About Adriano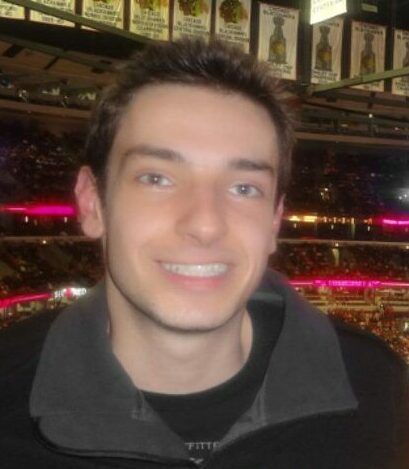 Adriano Prado Pontes was born in São Paulo, Brazil. His main aspirations in science are vaccine development and molecular biology. In 2015, Adriano finished his bachelor's in Biology at University of São Paulo, including a sandwich undergraduate program at DePaul University (Chicago, USA) for one year, as part of a scholarship funded by the Brazilian government called "Science without Borders". During that period abroad, Adriano had his first experience in industry through a summer internship at the biotech company Amgen, based in California, where he worked within the Drug Discovery department. During his studies at University of São Paulo, he also carried out two undergraduate research projects at the Institute of Biomedical Sciences, focused on vaccine development against infectious diseases using recombinant proteins and microparticles as delivery vehicles.
In 2017, Adriano obtained his master degree at Université-Paris Saclay (France), where he developed a research project on a CRISPR-Cas9 technology for RNA targeting at the biocluster Genopole. Back in Brazil, he decided to pursue a track in industry again, working as a biotechnology patent analyst in a law firm in São Paulo. More recently, he worked for two years as associate specialist in the biopharmaceutical company MSD Animal Health, within the Global Technical Operations team, providing support to bioprocesses and methods for viral and bacterial vaccines production.
In his free time Adriano likes to read, watch movies/TV shows and outdoor activities such as running, cycling and playing soccer or basketball. He is a great fan of rock and really enjoys attending live music concerts. Travelling is his biggest passion and as it gives him the opportunity to get to know new places and connect with different cultures.
Adriano's role within CARTHAGO
Adriano will work at 20Med Therapeutics in the design and development of polymeric nanoparticles for optimization of oligonucleotide delivery to cartilage cells and tissues. This project will be focused on preparation and in vitro and in vivo evaluation of the biomolecular designs for improved treatment of osteoarthritis using non-viral gene therapy. The oligonucleotide loaded nanoparticles will be used to induce regeneration of cartilage tissue and the efficacy of the oligonucleotide delivery and treatment will be evaluated. Cell and animal experiments will be executed in collaboration with the University Medical Center Utrecht (UMCU).