ESR6 – Marwa Elkhashab
About Marwa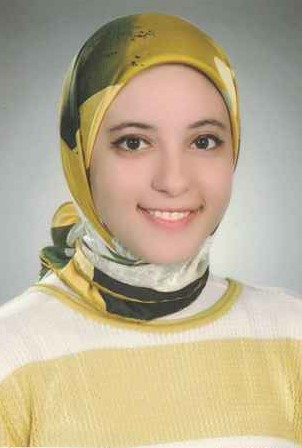 Marwa Elkhashab was born in Egypt, Alexandria, the Bride of the Mediterranean, and always aspired to pursue a career in science. In 2016 she graduated with a bachelor's degree in Clinical Pharmacy from the Faculty of Pharmacy, Alexandria University, where she was ranked the 4th among a class of 151 students. This gave her the priority to work as a teaching assistant at the department of Pharmaceutics and Industrial pharmacy at the University of Sadat city, Egypt. In 2018 Her desire to study abroad got fulfilled when she was awarded an Erasmus Mundus Scholarship to pursue a joint master degree in Nanomedicine for Drug Delivery "Nanomed" in Europe. This 2-year long master was offered by a consortium of 4 different European Universities, namely Univer
sity of Paris and University of Angers (France), University of Pavia (Italy) and University of Patras (Greece). During this master program, Marwa worked for three months on the preparation and characterization of curcumin/doxorubicin-loaded arsonoliposomes at the University of Patras. Furthermore, she carried out her master thesis internship at the University of Paris, where she studied the mechanism of internalization of liposomes by placental cells.
On her free time, Marwa brings herlaboratory skills and curious mind to the kitchen bench where she likes to experiment cooking new cuisines, especially when it comes to baking. She is an avid traveler who loves to explore new places and to understand their diverse cultures. Marwa is also a sportive person and she is very fond of cycling as this gives her the opportunity to enjoy nature and workout at the same time.
Marwa's role within CARTHAGO
Marwa joined CARTHAGO in December 2020 and she is carrying out her PhD project at the Interdisciplinary Nanoscience Center (iNANO) at Aarhus University Under the Supervision of Dr. Ken Howard. Her project will focus on designing a novel drug delivery system based on an albumin-nucleic acid construct as a gene delivery strategy for osteoarthritis. This construct will then be studied in vitro and in vivo for its safety and efficacy together with other partners within the consortium.