ESR11 – Carla Jorquera
About Carla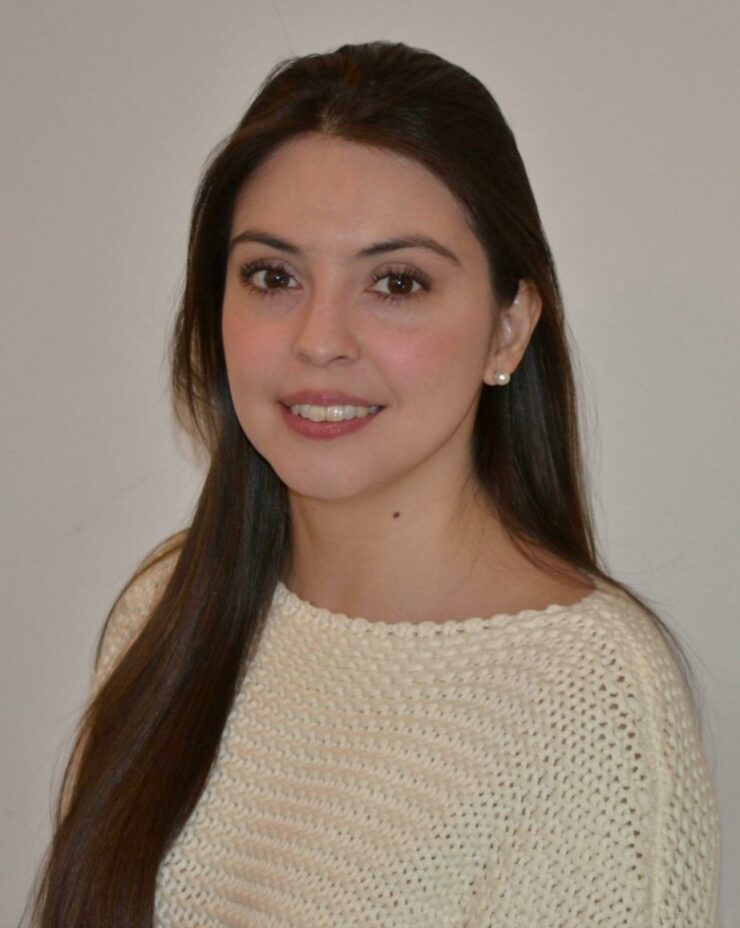 Carla Andrea Jorquera Cordero was born in Santiago, Chile. She has always been passionate about the academic career which has led her to roles as lecturer and instructor of Cell Biology, Parasitology, Physiology and Microbiology, at multiple Universities in Chile (INACAP, UST and UFSM). During her work in university, she trained and supervised over 200 students per year, and participated in multiple scientific projects and research activities.
In 2017 she finished her Master's program in Biomedical Science at University of Talca, Chile and then moved to Europe, where she has been studying the role of macrophage cell derived extracellular vesicles (EVs) for the treatment of chronic inflammation related diseases, such as cancer.
On her free time, Carla enjoys to knit wool clothes, read books and talk to her family in Chile. She is also passionate about snow sports: she loves skiing. Carla enjoys travelling a lot, discover new places and try different gastronomic experiences.
Carla's role within CARTHAGO
Carla joined CARTHAGO on March 2021 as a PhD student under the supervision of Dr. Laura Creemers. She will work at the department of Orthopedics at the University Medical Center Utrecht (UMCU), and partially at the department of radiology at the Leiden University Medical Center (LUMC) under supervision of Dr. Luis Cruz. Her project involves studying and modulating the effect of macrophage cell-derived EVs in osteoarthritis (OA) and intervertebral disc (IVD) inflammation. Additionally, she will develop multiple strategies, to target the EVs to the hypoxic areas of the cartilage as well as tracking them in the tissue with near infrared light fluorescence and optoacoustic imaging.